In this digital age, especially during this virus stage, people prefer plastic money to tokens. Plastic money includes credit cards, debit cards, and even Bitcoins and e-wallets. Credit cards are a boon to the modern age. One can spend money on credit, just as the name states. This form of payment might get a little confusing, and might require unique means, other than standard methods of transactions, to process them. It may even result in a lot of platforms and sites asking for your credit card information as means to 'move forward' with whatever you wanted to do, although that problem can be solved with the CreditCardGenerator website.
The differential handling for them, however, does result in a need for different procedures, a different means of acceptance is required by the merchants to add them to the credit card network. After this, it forwards the payment authorization back to the bank. This article is dedicated to those credit card processing apps for android users that make their life easier.
1. Paypal Here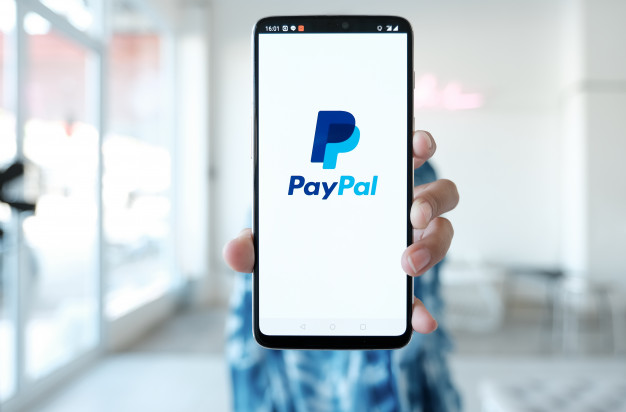 It is a branch of the Paypal app, an American based company that operates online money transactions on a worldwide basis. While the original app supports all types and forms of transactions, this one specializes in handling credit cards.
This app right here is a simple and secure way to send and request money. It gives you access to money around the world and to track all your payments and to send invoices as well. It automatically connects you to your most recently used card reader and makes it easier for you to read the card. It's the most accessible app out there and starts working in minutes.
2. Square
This is a trending service which offers you a mobile app as well as a reader. Card information is encrypted end to end, and Square doesn't store your data. It even works in offline mode. Accept payments anytime, anywhere. There is no set-up required, so it's much easier for people who are not that tech-savvy. 
Square does have many iPad-only features, but much of its hardware is equally compatible with Android devices as it is iPads, which is a significant departure from most apps that favor the Apple ecosystem. The credit card reader is portable and easy to carry around, with no charging or battery device required, so you need not worry about not being able to fulfill your transactions. Happy Transacting! 
3. Shopify
Shopify is the one for you if you own a retail store, work there, or frequently buy stuff. Shopify is ready whenever you are. Get to selling all with one click. Shopify has a readymade account for you, so you just need to turn it on. Customers can pay in their way and boost their experience. You can even enable local currencies to ensure a smooth experience for them. All your data is safe with 3-D secure checkouts and PCI compliant servers. 
You can also create staff PINs without creating staff accounts — which means if only a few of you need admin privileges, but you do have a large staff and want to track who is running the register, you can get PINs without paying for additional accounts. You can easily keep track of your finances and orders and placements. It even has product and inventory updates, so what are you waiting for? Get going!
4. SumUp
 One of the cheapest ones out there, without any compromise on functionality. This is a global platform that empowers its users to facilitate their purchase transactions through a single integration. It is an extremely secure platform which is PCI DSS compliant. All payment facilities are supported, and the database is enormous. It keeps up to its name, and sums up all your transactions, from deliveries to transport to hospitality. 
It is accessible through one click. You can accept card payments anytime, anywhere. There are no fraud cases and 3rd party risks, so you can see how protected this app is. One-click, and you can accept payments from anywhere in the world, without the user being physically present in front of you
5. Bluepay
If you're a BluePay user, you can begin accepting credit cards anytime, anywhere, all thanks to BluePay's secure payment processor. These apps are especially important when you want to sell items that are exhibited, or a pop-up, at a conference or meetings. This helps you to continue generating sales, even when you're off-duty. Customers can rely upon as they get an automated receipt as proof of accepting their payment. 
There is no data stored so that no payment information can be stolen. It is also compatible with the latest PCI DSS. It helps you secure your buyer's purchase information, and they can rely on you. You can even pre-authorize your transactions.
6. EMSPlus
EMSplus, or Plus by EMS, is a low-cost provider with a free inbuilt app and credit-card reader. It has invoicing features, email receipts, cash register with other different product categories. It securely stores customer data and generates timely reports. It has the lowest rate on the list of all credit card reader apps. It has 24×7 support, live chat, and even has voice authorization. Customers can rely easily on merchants who use EMSplus.