The world of events has changed enormously. The sudden outbreak of COVID-19 resulted in an unprecedented demand for virtual events. Today, hosting virtual or hybrid events has become a new normal.
Many associations were hosting virtual hybrid events for over a decade. They are well-versed with the potential of virtual hybrid events to enhance event reach and maximize long-term substantial ROI. Organizations that never thought about going virtual are left with no other option to translate their live physical events into virtual venues. Incorporating virtual components into Live events has maximized the outreach of the event thus resulting in generating amplified business leads.
Face-to-face interactions hold their significance and will always be a part of a robust event management program. But, a comprehensive virtual hybrid event platform helps in replicating similar event experiences in a virtual environment.
Engagement plays a crucial role in making any event successful. When it comes to virtual events keeping attendees engaged takes a lot more effort and patience. As per the new research, engagement remains the major challenge with virtual events. 68% of respondents believe the greatest challenge for virtual event marketers is keeping their attendees engaged. As virtual attendees are surrounded by various distractions at home, the attention span is a lot less than physical attendees. 58% of marketers have made their virtual events more interactive, compelling, and engaging to combat this issue.
In this article, we have summed up a few tips to engage your virtual hybrid event attendees with your event. So without wasting any further time, let's dig into the techniques to keep attendees glued to their devices for your upcoming virtual hybrid events.
Tips to keep your virtual hybrid event attendees engaged
Here are few tips to keep your virtual hybrid event attendees engaged with the event:
 1. Create a compelling stellar content
Create exciting content for your virtual attendees to keep them interested in the event throughout. As virtual attendees have a shorter attention span, boring PowerPoint slides will not hold their attention. Converting PowerPoint slides into an infographic or video content will help in grabbing the attention of attendees instantly. Apart from it, create stellar content that is informative as well as engaging. Trim the length of the elongated sessions to keep attendees glued to the event. Splitting up the event into small segments holds the attention of the attendees while enabling them to take important notes during sessions.
2. Get the right technology, tools, and virtual event features for networking
If you are planning to host a virtual event or hybrid event, make sure you are using the right tools and technology. Networking with the right set of people at the event is the major intent of the people attending an event. Technology that deploys networking opportunities enables virtual attendees to have free-flowing communications. Select a comprehensive virtual event platform that offers interactive and engaging solutions in real-time. To make networking seamless look for a platform that offers audio/video/keyboard chat functionality and dedicated space for networking.
Before finalizing a platform seek the following questions:
Does the platform allow uploading pre-recorded sessions?
What interactive and engaging solutions are available?
Does the platform allow 2-way communication?
Is a feedback option available?
Can you organize Q&A sessions before, during, and after the presentation?
Are virtual networking spaces, breakout rooms, VIP spaces, chat rooms, and so on available within the platform?
Ability to organize live polls and surveys?
Leveraging the right technology makes the work much easier by keeping attendees engaged with your event. Recent research suggests that 47% of remote attendees are more likely to engage in Q&A than live events.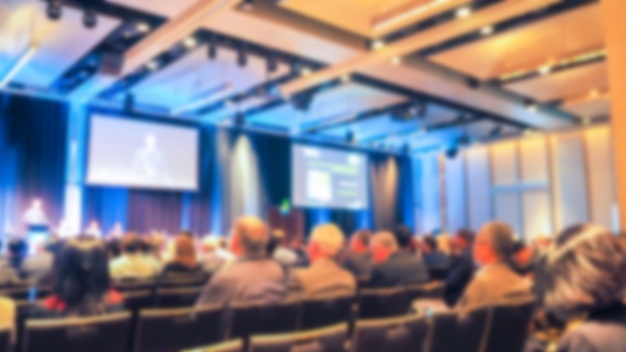 3. Select a passionate and experienced speaker
Virtual attendees partake in sessions via a screen from the comfort of their spaces. They tend to switch off the laptops in minutes if the event does not hold their interest. Having a talented performer or a passionate speaker can make them stay connected till the end of the virtual event. Hire a speaker who has the expertise and command over the topic of the event and is excited about the event. It helps in grabbing the attention of the attendees while keeping them engaged and excited. A knowledgeable and passionate speaker can easily influence the attendees. You can even plan out an opening act with a special appearance, it will help in making attendees feel excited. However, keeping them hooked with the event throughout.
4. Promote the event before and after
Create a buzz about your upcoming virtual hybrid event on social media channels to attract attendees. Social media platforms have millions of active users. Almost everyone around the world spends their free time while scrolling through feeds. It will result in having maximized attendance at the event. Whereas sharing the glimpses of the event once the event ends, helps in tapping new attendees who are not part of the brand family. Additionally, you can even promote the event on the event website to boost traffic. Creating an online forum helps in keeping your audience updated and you can figure out their expectations.
5. Add fun to the virtual event with gamification
Evoke an element of fun in the entire event by utilizing gamification techniques. It is sure to spice up the virtual hybrid event for virtual participants. Virtual events offer enormous opportunities to integrate gamification amid sessions. You can incorporate games like spin the wheel, trivia, crossword, puzzles, shooting games, etc. to keep attendees interested in the event. Additionally, you can even give prizes to winners of the game to meet your rationale of amplified engagement levels.
6. Organize a leaderboard challenge
Leaderboard challenge is another effective way to boost engagements at virtual hybrid events. Allocate your attendees with the points for doing various activities at the event. It motivates attendees to navigate the entire event thus resulting in boosting engagements.
Engaging attendees with your virtual hybrid event is vital to ensure success, gain substantial ROI and generate quality business leads. Leverage these simple ideas to make your next virtual hybrid event more exciting and engaging without stretching your budget outlines.