India has covered tremendous ground in the field of education. The overall literacy rate in India has increased to more than 6 times what it was at the time of independence (12% to 74%). Now to take a step ahead and to become a developed nation, India is restructuring its education sector to accommodate even more flexibility and space for growth in the curriculum.
However, one of the most major portions of this sector i.e. the higher education is not getting as much participation as is required. The major reason is the financial constraints faced by the students while trying to pursue higher education. The fees for the reputed institutions are relatively higher and are justified by the level of infrastructure and education they provide.
Hence, the problem is not the steep financial requirement, but the inability to cope up with such requirements by the students. This is where taking an education loan from a bank or a finance company can help. A mortgage loan is one of the best options in this case. If you have a personal property just sitting around which has a good market value, then you can use it to avail mortgage loans at attractive mortgage loan interest rates from banks and housing finance companies like PNB Housing Finance.
Following is a step-by-step guide to take a mortgage loan for your higher education: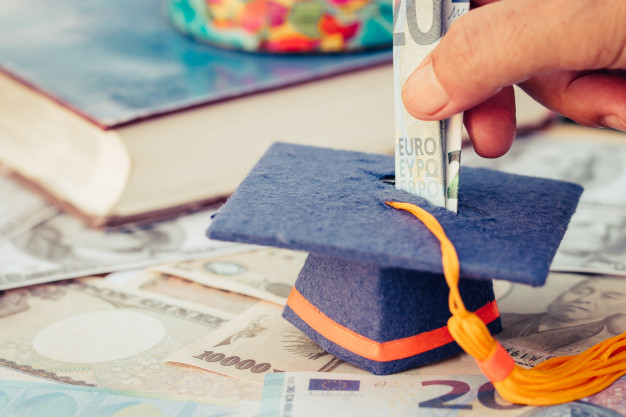 A.) Do Your Research First
There is a wide range of products being offered by financial institutions. These can be intimidating and sometimes outrightly confusing. Hence, doing basic research about these products will give you an idea of the kind of scheme you will be comfortable with or the one which up to will suit your education goal.
Housing finance companies like PNB Housing Finance provide mortgage loans up to 3.5 crores with minimum documentation.
B.) Required Eligibility and Documents
There are certain common and general eligibility criteria followed by the banks and finance companies to shortlist you for a mortgage loan. The documentation required is a minimum if you have the papers of your property in order. Following are some of the eligibility criteria for getting an education loan against property:
Age limit: between 33 and 58 years for salaried individuals; between 25 and 70 years for self-employed people.
The applicant must be a residing citizen of India.
Salaried individuals must be employed in an authorized organization in the formal sector while self-employed individuals must have a stable business with a regular and uninterrupted source of income.
C.) Online Application
Loan against property is the easiest to avail and the fastest to get processed. The best part is that most of the process is done entirely online from the comfort of your home. The upgraded customer services of the financial institutions will do home pick-up of documents if needed. If all the documents are in order, then the loan can get approved in a period of 48 hours.
Hence, taking an education loan against property is quite easy and is available at very affordable interest rates. Don't let your dreams of getting a higher education slide away due to financial constraints.