Filling up surveys or forms or taking up a fun quiz is something we all prefer to do, at least once or twice a day! After all, this racks your brains. Apart from this, from the customer point of view, it feels grateful knowing that someone is willing to understand their priorities and favors whereas, from the business point of view, they can get instant results on what their end customers expect from them.
Now have you wondered how the forms or quizzes are made? Earlier, all these kinds of surveys were created using a simple word processing program. Fortunately, that's not the case anymore – Thanks to our very own tech giant named Google. It soon came up with a bizarre idea of developing Google forms, an interesting free software that is used to create forms, surveys, polls, and quizzes in a short span of time.
Within no time Microsoft followed in its footsteps. Now here's the big question: out of the best options, which one to choose, whether to consider Google forms or Microsoft forms? Well, both of these forms are significant in their ways and both feature great pros and cons. So the answer regarding which one to choose thoroughly depends on what exactly you want to do and your understanding of these two exceptional contenders. Without any delay further, let's just delve into the details.
Meet Google Forms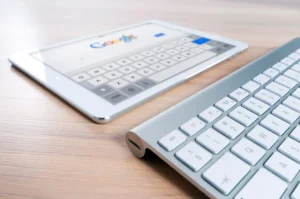 Have you ever used Flickr or Picasa to Google sheets, Google slides, and so forth? These all are free tools available to either crop/edit a photo or write a blog or make a Powerpoint presentation and Google forms is no exception.
Basically, it is a free survey tool that offers services regarding cloud-based suites such as Sheets (Excel), Docs (Word), and Slides (PowerPoint). Here data can be collected easily from people in different ways, whether it's a survey, poll, or personalized quiz. All the data will be collected in real-time and saved.
So whether you want to create a pop quiz or gather RSVP for an event, the versatile tool works for everything. All you need is a Google account, and let others fill it for you. Further below I would like to mention certain advantages of Google forms.
Benefits of using Google Forms
1. Easy to use interface
If you have used Google apps which I am pretty sure you must have then you must be knowing the fact that all these apps have one thing in common, they feature easy-to-use interfaces. So apps being easy to use and user-friendly is the prime advantage offered by Google forms. All you have to do is look around for top survey-making tools available online and you are sorted.
Now in case, if you are a first-timer, you don't have to worry and you can easily create the form by following the given instructions. Apart from that, you can find ways to customize things. For example, give a title, description, analyze responses, etc.
2. Available for Free
Another benefit of using Google forms is that this one is available for free. And that's the reason why tricky online procedures like distance learning, development of surveys, getting into the shoes of the consumers, try to integrate Google forms.
However, you always have this option for using paid tools and they do offer a lot more than these free Google forms but you see why to spend more when you do get enough for free.
3. No limits
Did you know that you can create as many surveys or as many quizzes as you want? Whether it's free polls or pop quizzes or any other kind. Here you will find a wide range of templates to manage surveys if they meet your requirement.
You see, having no limits in the creation of surveys means both big and small companies can focus on data management purposes and work cautiously.
4. Customizable – Any forms of questions
Now creating forms is not easy though, one has to come up with suitable questions that can lure audiences and compel them to deliver answers no matter what. It's the type of questions you are willing to ask which decide how one should create the form?
Short answer – Do you simply want contact information or precise information?
Paras – Do you wish to know more regarding your survey fillers. If yes, choose long questions. Do not have any word limitations.
Multiple choice questions – If you are sure about your audience's responses, you can consider a checkbox and drop-down list. Multiple choice works wonders for quizzes, polls, and especially when you are collecting opinions.
5.   Share anywhere
The last but certainly not the least advantage of using Google forms is that it can be shared anywhere. So whether you want to conduct certain marketing campaigns or want reviews for distance learning courses? This is it! Google forms are all you need. Try sharing via websites, social media, direct mail, etc.
Meet Microsoft Forms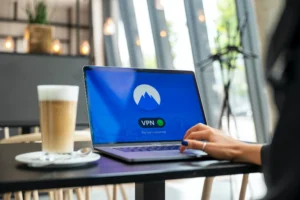 Our next contender is Microsoft forms. Another option through which you can create surveys, polls, and quizzes is Microsoft forms. Microsoft forms can be used to create surveys, quizzes, polls, and questionnaires for businesses of all sizes. With the expansion in businesses undertaking Microsoft forms for their business,  the idea of data collection and analysis has gotten simpler.  More and more businesses are taking advantage of this and getting real-time updates and responses to customers' queries.
Much like Google forms, even Microsoft forms are used to develop surveys, quizzes, polls, and questionnaires. Here, the creators can check the outcomes in real-time and analyze things pretty much in advance. The only difference is Microsoft can be used by  Office 365 Education customers, users are asked to log in with their Microsoft account. In addition, it may quite interest you to know that all forms are available to Office 365 Education users whether they have opted for Office 365 Business Essentials plans or Office 365 Business Premium plan, Office 365 Enterprise E1, E3, and E5 plans, etc.
Further below I would like to mention certain benefits offered by these Microsoft Forms
Benefits of using Microsoft Forms
It is easy to use and configure a survey or a quiz, or collect any kind of data
Integration with Office 365 services only
They can be customized easily and embedded on different websites or web pages
Much like Google forms, Microsoft forms can be shared with different users to collect data.
Forms once created can be modified and deleted easily
Duplicate forms can also be created using one template
The data filled is pretty secure at Microsoft forms and follows Office 365 compliance rules.
So if you want to create an easy quiz and share it with anonymous people ASAP or develop an ordering app, collect quick data and get it embedded on different websites, customise forms and integrate them into any Learning Management System, Microsoft forms are the right choice.
Comparing Microsoft forms vs Google Forms – The much-awaited Comparison
1. Ease of use
Now if you are comparing based on usability, it seems that Google forms feature a wide range of sections, each featuring a clear set of instructions. Here even if you are a first-timer, you won't be facing any difficulty.
Whereas when using Microsoft forms, end users might get baffled or confused due to its tricky and cluttered user interface. And maybe this is one of the core reasons why businesses choose google forms.
2. Document shareability
Another aspect to take into consideration is sharing. Of course, surveys and data aren't taken just to keep it to yourselves. As a result, document shareability is extremely important. Google forms are pretty easy to share in comparison to Microsoft. However, I am not saying that Microsoft forms cannot be shared but they can be among those who have their very own Microsoft account. These forms can be shared using an email, or even links can be shared via skype so that they can be accessed using web browsers.
Now Microsoft forms are more secure when it comes to sharing. You see, they can either be shared directly or use QR codes for quick sharing.  However, Google forms get maximum responses.
3. Ready-to-use Templates
Another crucial factor that has to be taken into consideration when choosing a form is ready-to-use templates. You see, competing in today's fast-paced world is not easy but it is a doable job. Thanks to these ready-made templates. After all, nobody has time to design it from scratch. So Google forms offer a wide range of such templates that can be used for creating multiple questionnaires and surveys. All you have to do is make a relevant choice and get started.
Whereas Microsoft forms comprise three templates for form, quiz, and party invitation. So yes, but here you can customize these templates. Again it will take time!
Final Thoughts
Creating forms, surveys, questionnaires, and polls is something that must be done at any cost. So to make such tedious tasks easy and fun-loving we do recommend these form creators – Google forms and Microsoft forms. Each one is of a kind and comes with a unique set of features and functionalities. Now you know what each one represents and offers, it's time to make a decision! Good Luck!
Read More: Earn Money Online with Google